Deadlands Reloaded: The Weird West
Main Page
The Wiki is broken into three parts like most any Deadlands book. The first part, Posse Territory is unregulated free access of the players. Anything in this section is completely unrestricted. Additionally, anything dealing with locations, characters, items outside what is found in either No Man's Land or Marshal Only sections is free game for the players if they are willing to put in the time to read it. The knowledge of these subjects can even extend to character knowledge as much of it is common knowledge out west or doesn't take a whole out of research and asking questions off camera or between sessions. More to the point, the Marshal should encourage use of this information by the characters to give the game a better feel that the Weird West is a living, breathing place.
Posse Territory
Player Character Information
This section covers the basics for players for making a character as well as the list of rule additions and changes made for this game under House Rules.
Archetypes This is a list of many suggested character concepts that a stumped player can look at to get ideas about the character they want to make and play in the game.
Skills This a fairly comprehensive list of all the Skills used in this Deadlands: Reloaded game and how they can be used in game for not completely obvious effect.
Edges A comprehensive index of all Edges allowed in this Deadlands: Reloaded game as well as house generated Edges and their rules.
Hindrances An index of Hindrances in this Deadlands: Reloaded as well as new Hindrances reloaded from Classic.
House Rules A living document of house rules for this Deadlands: Reloaded ga
Salaries of the Wild West A short list of the typical pay for jobs in the old west.
Standard Places in Town This is a list most things that can be found in all but the smallest of towns.
Tombstone Epitaph Newspaper Articles
These are a collection of various articles from the tabloid, The Tombstone Epitaph. Most articles indicate possible adventures for the posse to follow up on. Players are encouraged to read them and indicate to the Marshal which ones they would like to follow up. Each article (taken from the old Pinnacle site back in the '90s for classic) has an adventure associated with it.
Two More Dead as Midnight Saloon Murders Continue KANSAS CITY, MO
Author Wanted for Cannibalism! NEW YORK, NY
Pinkertons Found Murdered DENVER, CO
Railroad Saboteur Massacre! DENVER, CO
Dire Wolves on the Prowl in Idaho CRYSTAL FALLS, ID
Wolfmen Spotted in Montana! WOLF CREEK, MT
Jenkins Expedition Disappears without a Trace SALT LAKE CITY, UT
Travelers Found Dead in Nebraska TABLE ROCK, NB
Battle Between Union Blue and Wasatch Rails TABLE ROCK, NB
Four Dead in Random Shooting ROCKY FORD, CO
Mutilated Bodies Discovered near Black River Rail Line DODGE CITY, KS
Grave Robberies on the Rise in Denver DENVER, CO
Salt Rattlers Claim Another Hunting Party SALT LAKE CITY, UT
People Of Nephi, Returned SALT LAKE CITY, UT
Roofers Mass Hysteria or Mass Mayhem SALT LAKE CITY, UT
A Cracking New Season of Skullchucker SALT LAKE CITY, UT
Behind the Door of the Green Room SALT LAKE CITY, UT
Greenwood Man Found Drown in Field GREENWOOD, ID
States and Territories
This is a break down of the Weird West by state, territory, or nation. In each page is list of the notable features of the state (see Locales) and cities, towns, and other permanent places where people gather (see Settlements). Also listed for ease of the Marshal are the adventures that take place within that state. For posses lookin' for work a Bounty Board lists many of the job opportunities as well as bounties available within that state or territory.
Arizona Confederate States of America
Arkansas Confederate States of America
California Commonwealth of California
Colorado Disputed Territory
Coyote Confederation Indian Nation
Dakota Territory Sioux Nation
Idaho United States of America
Illinois United States of America
Iowa Untied States of America
Kansas Disputed Territory
Louisiana Confederate States of America
Minnesota Untied States of America
Mississippi Confederate States of America
Missouri Confederate States of America
Montana United States of America/Sioux Nation
Nebraska Sioux Nation/United States of America
Nevada United States of America
New Mexico Confederate States of America
Oklahoma Territory Disputed Territory
Oregon United States of America
Tennessee Confederate States of America
Texas Confederate States of America
Utah Republic of Deseret
Washington United States of America
Wisconsin United States of America
Wyoming Sioux Nation/United States of America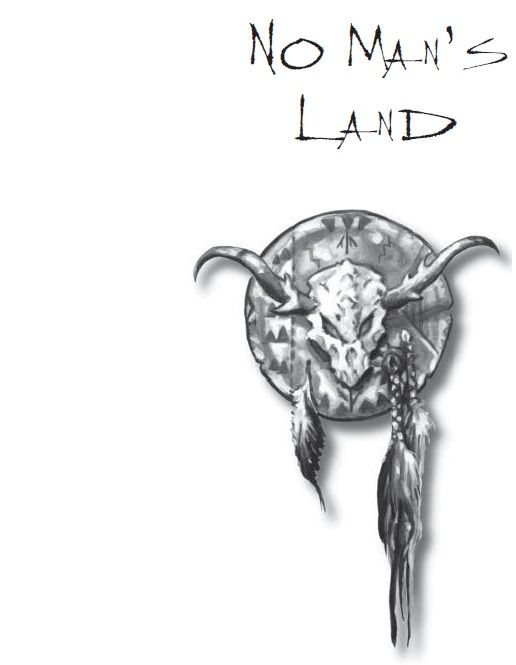 No Man's Land
This section is not for purview of player without Marshal permission. It contains some spoilers that should be revealed in game at the appropriate time. Note many of these entries are linked with in locations or people in the other sections.
Affiliations These are various groups, societies, and organizations that can be found within the Weird West
Blessed Miracles This section helps detail out the trappings of the Arcane Background: Blessed Miracles. It cover the more Christian miracles as well as voodoo versions. In addition, there is section where blessed can take the New Power Edge for miracles from the Deadlands Classic book Fire & Brimstone.
Harrowed An expanded list of Harrowed powers updated from Deadlands Classic.
Huckster Hexes This is an expanded list of huckster powers many updated from the Daeadlands Classic book Hucksters & Hexs as well as other sources.
Mad Scientist Gizmos This list of inventions by Power to help Mad Scientist players come up with their inventions
New Science Human Augmentation A list of steam and other augmentations that exist in the Weird West
Relics Treasures of legends and history of great power that can be found in the Weird West
Secret Scrolls of Chi Mastery Trapping options and notes on the Arcane Background: Chi Mastery.
Shaman Favors This is a list of Shaman powers complete with descriptions and trapping available to characters with the Arcane Background: Shamanism.
Marshal's Section
MARSHALS ONLY!!! This area is not for any players of a Deadlands game so shoo! varmint.
Adventures An index of all adventures avalible in this Deadlands: Reloaded game. Some of the user generated adventures have the actual adventure while most list a few notes about said adventure.
Encounters These are few pre-written random encounters to use while traveling around the Weird West.
Mysterious Background A carry over from Deadlands Classic
Rascals, Varmints and Critters A more monsters than you can shake a stick at
NPC Names A whole mess o' names for you when you need them in a pinch.
Veteran o' the Weird West This is an expanded list of possible things that happened to the character to receive the extra XP.